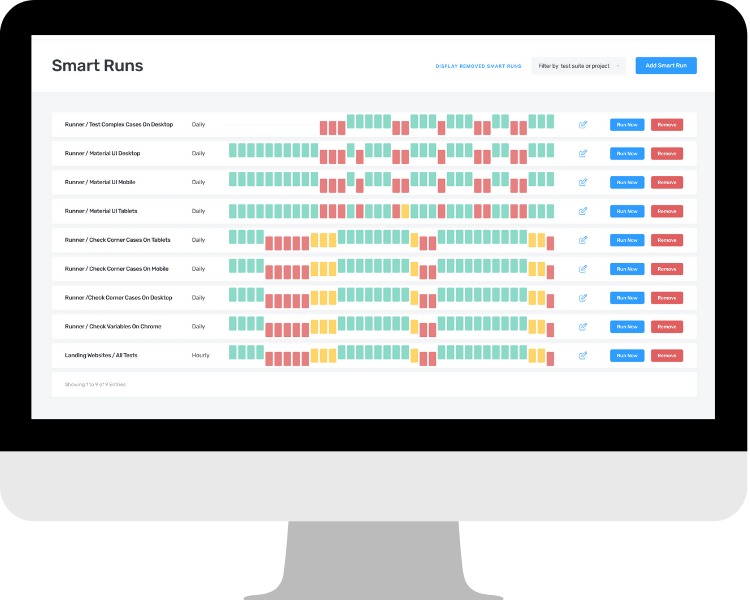 Less bugs in production at every release
6x faster UI testing automation
Free account
Easy setup
No credit card required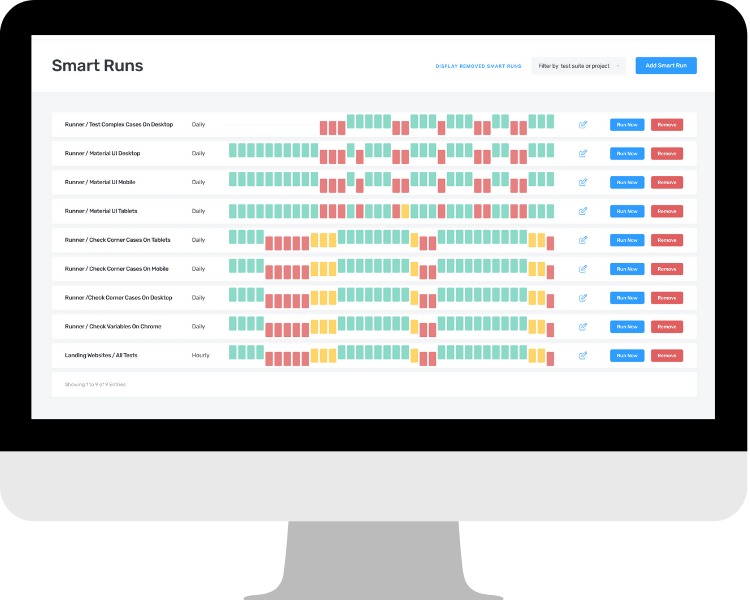 Identify and proactively fix what is slowing down your app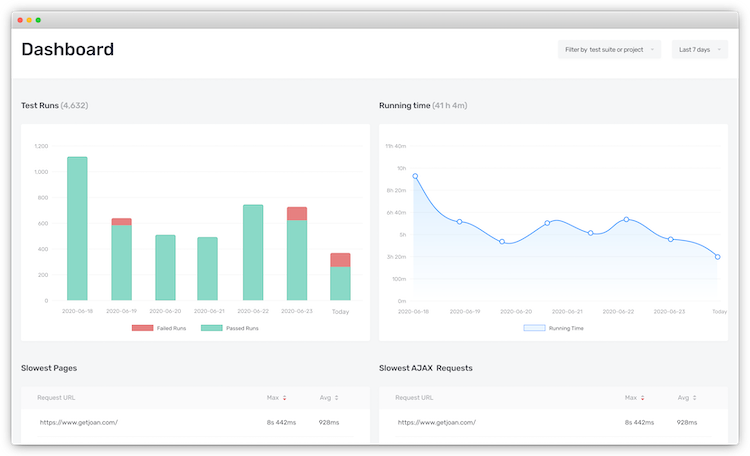 Detailed reports and logs
Quickly analyse how your tests are performing over a period of time or in multiple test environments.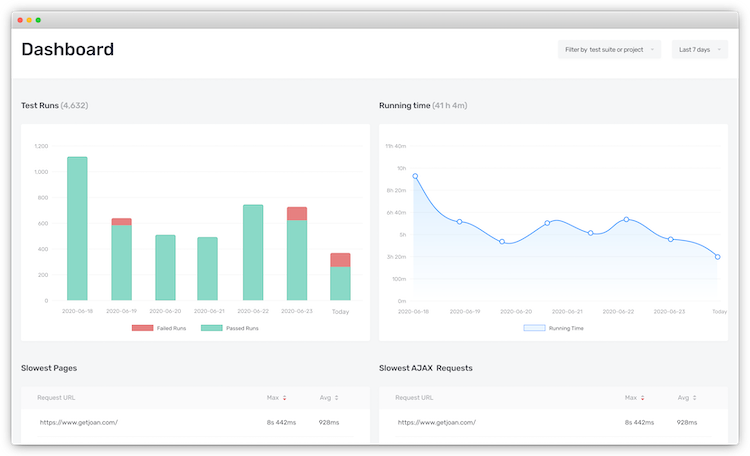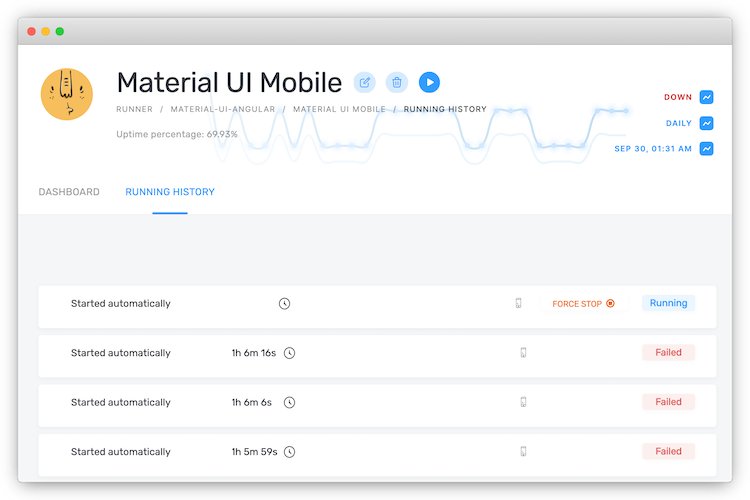 Periodic uptime checks
Minimize negative user impact by detecting downtimes and bottlenecks in your application.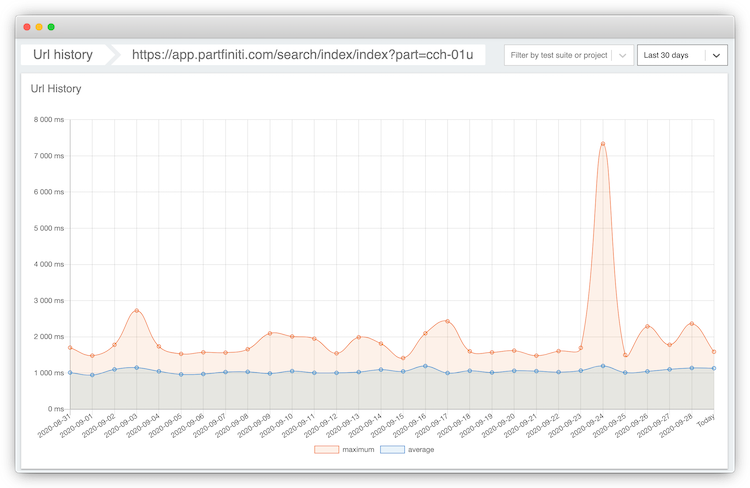 Performance monitoring
Identify when your app is becoming slow; visualise response times at various points in time, spikes or trends and fix performance issues at an early stage.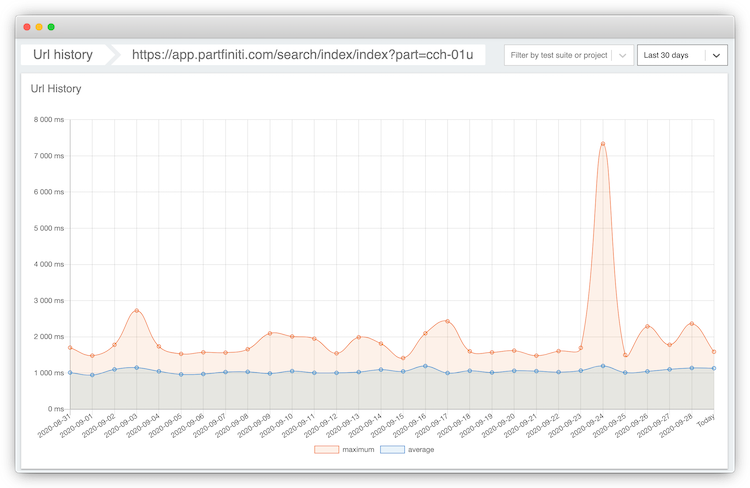 More quickly and efficiently small batch updates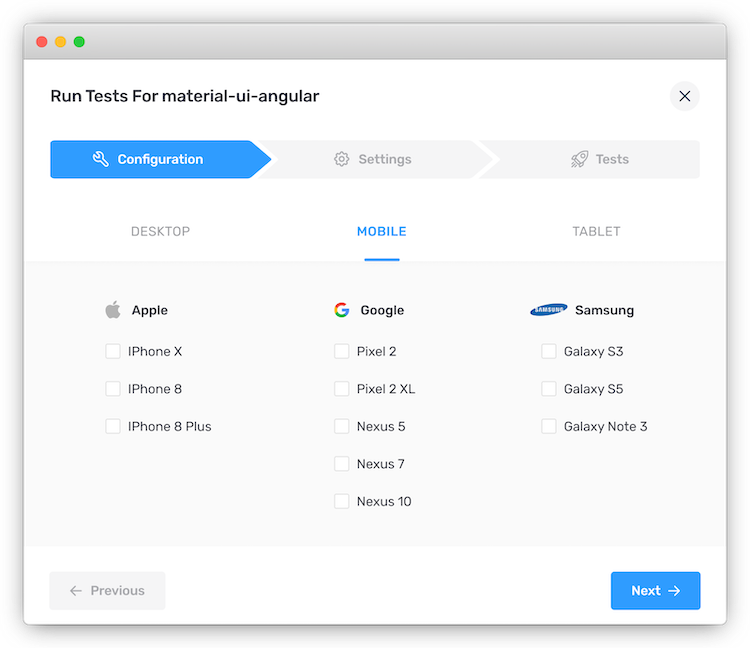 Increased test coverage
Meet deadlines with parallel testing on multiple browsers, screen resolutions and mobile devices.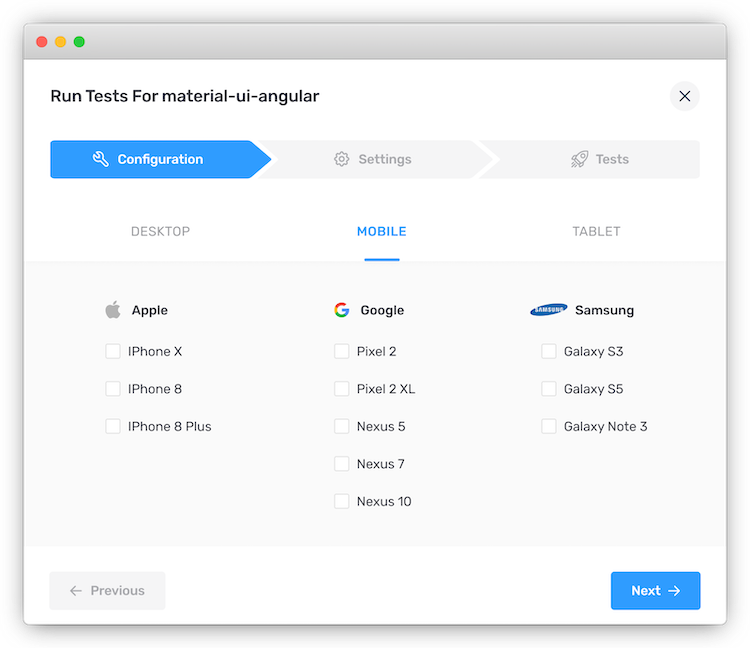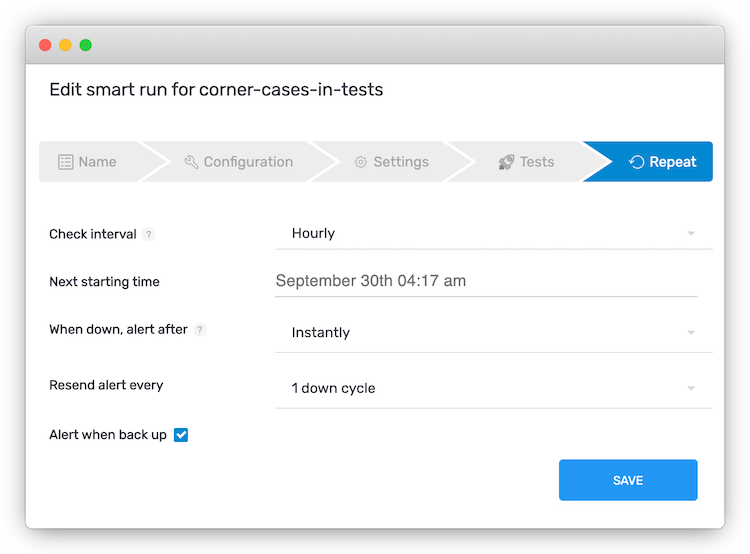 Schedule tests to run in advance
Run tests manually or schedule them to run automatically at your convenience, day or night.
Shorten the feedback loop and improve team collaboration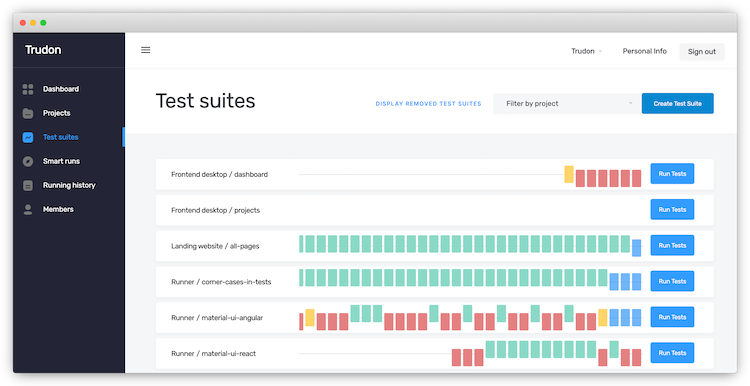 One dashboard, unlimited users
Always know what's going on; manage and coordinate dev and qa teams for smooth collaboration and increased productivity.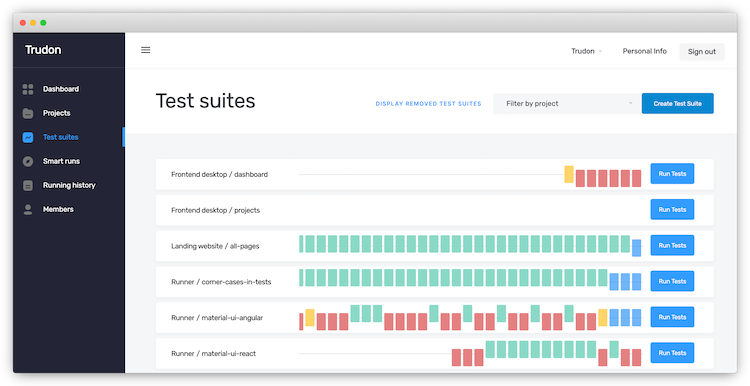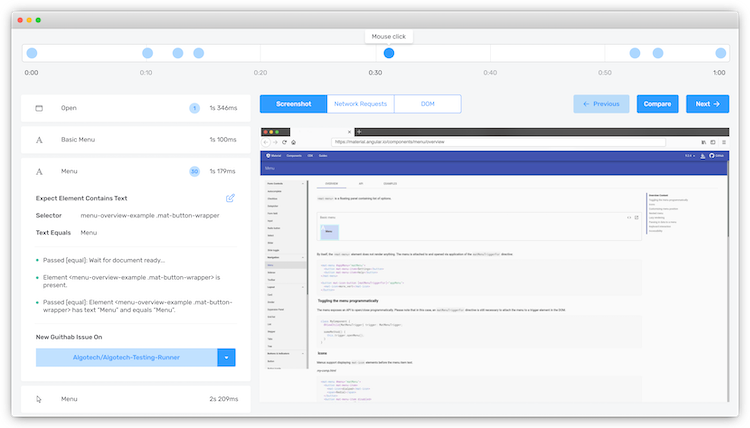 Comprehensive bug reports
Outline and prioritise the QA process and get a real sense of what is being done and how it measures against company standards.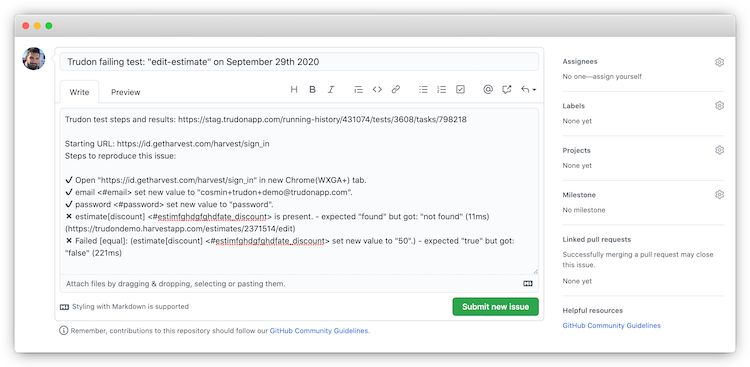 Report bugs in seconds
Create bug tickets that are fully documented including action logs, screenshots, browser/device details and credentials.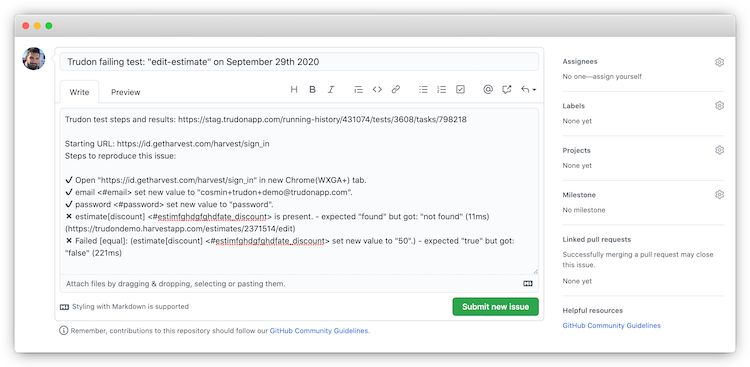 Connect your preferred tools for improved workflow and collaboration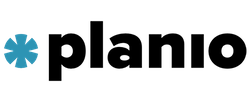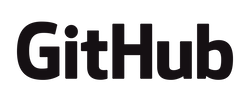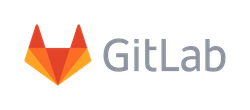 Want faster and more accurate cross browser/device regression testing?